We're committed to providing our Pros the best experience on Bark, which is why we're delighted to announce the new "Bark for Professionals" App, available today free for iPhone and Android. We've worked hard to include useful features so that you can:
1) Get instant notifications on your phone.
2) Respond immediately on the go.
3) Manage your matched Barks fast, wherever you are.
4) Call buyers directly from the App.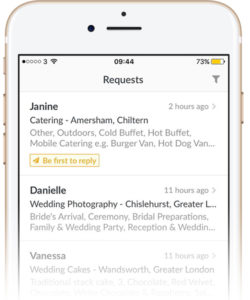 Our App is designed to make it as easy as possible for you to secure new business – by responding quickly to the Barks that interest you the most. Our data shows the first professional to reply is almost twice as likely to be chosen for the job. Download the app directly from your App Store here: