Who would've guessed that more people would be working from home than from the office in 2021? With Covid-19 forcing businesses big and small to close their doors for months on end, many companies have had no other option but to shift their services online. 
With Covid-19 fast-tracking the movement to remote working, we've seen a huge number of services transitioning online on Bark, from counselling to personal training and even hypnotherapy. 
If you're wondering which remote services are leading the way in the current Covid-19 crisis, here's the lowdown on the biggest remote services that aren't just surviving, but thriving on Bark.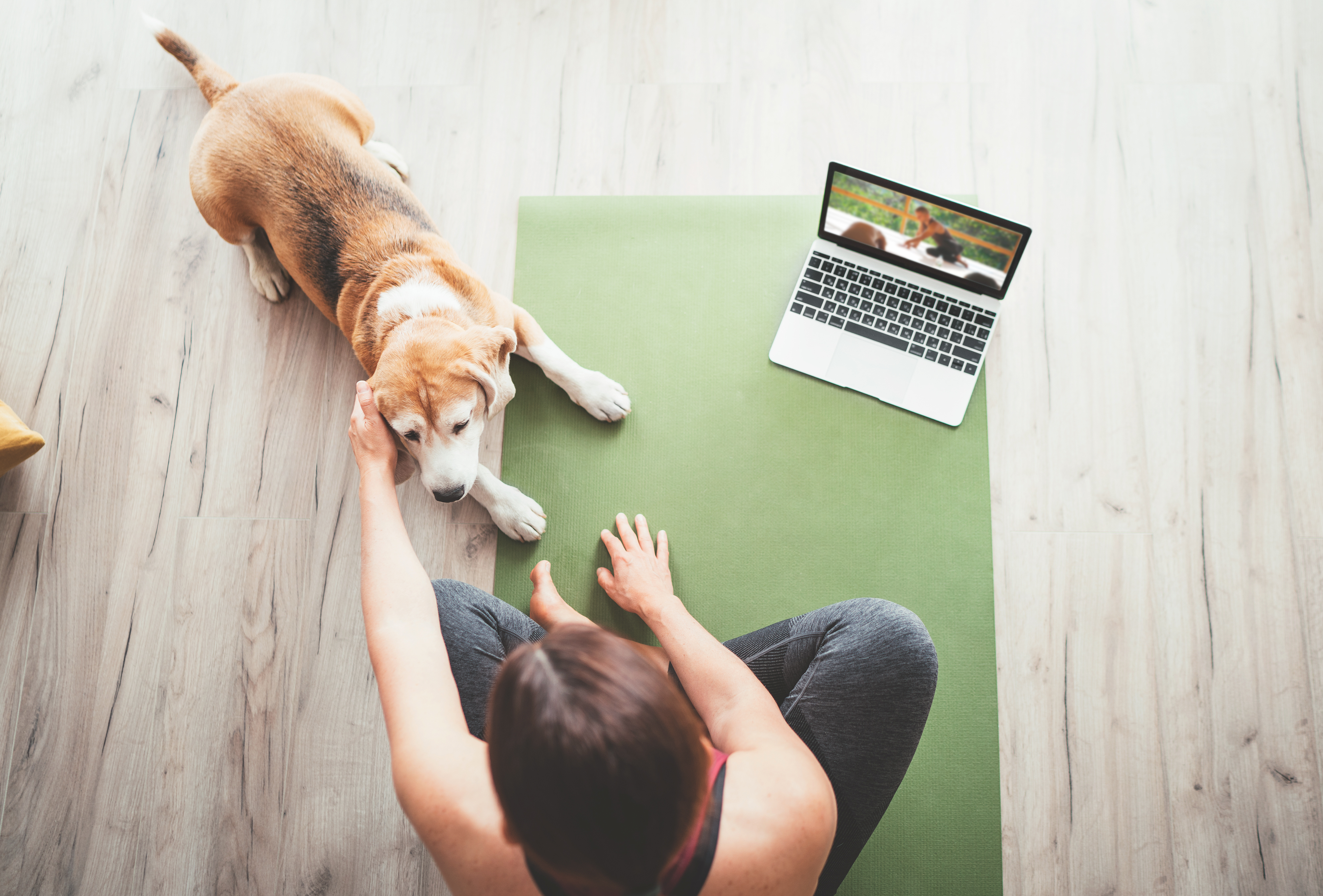 Dog Training 
With lockdown leaving us with more time to care for our canine friends, the demand for online dog training services has skyrocketed. Whether it's Zoom-led group classes or individual sessions, online dog training services cover everything from behaviour and positive reinforcement to health and fitness – all you need is a strong internet connection and you're good to go! 
Many customers are even finding that online dog training is preferable for all sorts of reasons, especially for those of us with busy schedules or furry-friends with a serious case of car travel sickness! 
If you're in need of some new training techniques for your furry friend, find a local Dog Trainer on Bark.
Personal Training 
With gyms being amongst the hardest hit by the coronavirus pandemic, personal trainers have had to come up with creative new ways to work online. And with exercise being the number one means to fight the boredom of lockdown for so many of us, there's been no shortage of demand for remote personal training services – we've seen online PT requests skyrocket since the pandemic emerged earlier this year. 
Many fitness professionals have seen huge success in operating their business remotely through Bark. So much so, that some have decided to move their services entirely online. The beauty of remote personal training is the convenience – with just the aid of a tablet or laptop, you can pretty much hold a training session from your living room, garden, or wherever you like!
Boost your fitness from home with a Personal Trainer on Bark.
Counselling and Therapy 
It's no surprise that coronavirus has impacted our mental wellbeing in lots of ways. Everything from supermarkets, to social gatherings and education have been affected by the pandemic, leaving many of us feeling a little unbalanced, to say the least. In a year that's been like no other, counsellors and therapists have been able to provide vital support from afar while keeping their business afloat through remote services. 
Online counselling and therapy are becoming increasingly popular, as it gives people the option to carry out the session from the comfort of their own home if they'd prefer. Being able to speak to someone without having to meet them in person has also been incredibly helpful during times of lockdown and social distancing. 
To get the support you need regardless of your location, search for online Health and Wellness professionals on Bark.
Tutoring 
The flexibility of online tutoring makes it ideal for those of us who are stuck inside and looking to learn a new skill. From business and career coaching to maths tutoring and guitar lessons, when it comes to the options available for online tutoring the sky really is the limit! 
If you're asking yourself whether online tutoring is worth it in comparison to in-person tutoring, the answer is absolutely! As long as you have a strong internet connection, it's just as effective as in-person tutoring, and can even be better as many students feel more confident carrying out the session from the comfort of their own home. 
Online tutoring also means that professionals are able to teach twice as many students, as they don't have to worry about travel time cutting into their precious teaching hours! 
We've got hundreds of professionals providing their services online. So whether it's learning guitar or turning your living room into your very own fitness studio, if you're looking to make the most out of your time at home, find what you're looking for on Bark. 
And if you're thinking of moving your business from the physical to the digital, we can help. With the demand for remote services soaring on Bark, there's plenty of customers to connect you with. But don't just take our word for it – sign up as a professional today.