What party would be complete without delicious food? It's the secret ingredient that keeps your guests dancing and having fun well into the small hours – so it's important your caterer serves up a feast everyone can enjoy.
At Bark, we're proud to be helping people throughout the UK find great local catering companies. But before we start putting you in touch with caterers in your area, you need to know what you're looking for.
To help you choose the right pro for you, we created this easy guide to hiring a great caterer for your next event or party.

Know your guest profile
While it might be relatively easy to create a menu your closest friends will enjoy, when planning larger events you'll often need to cater for a range of tastes and eating requirements.
For example, older attendees may prefer a milder, less adventurous menu to younger guests. Meanwhile, guests concerned with health and fitness may prefer more seafood or vegetarian options.
Considering your guests' preferences in this way should help you arrive at a much clearer idea about what sort of caterer you're looking for.

Plan your menu
Once you know what sorts of guest you're expecting, it's time to start planning your menu.
With Bark, this is easy. Simply indicate what sorts of cuisine you'll consider when placing your Bark and ask the pros who respond to your request to propose a menu tailored to suit your tastes.
Make sure you know whether you'll need to provide vegetarian or gluten-free options so your caterer can make sure there's something for everyone.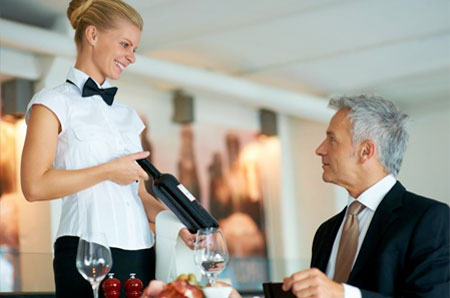 Do you want any additional services?
Some caterers are more "full service" than others – and the level of service that's right for you will depend on the kind of event you're planning.
If you're planning a birthday garden party, you might be happy with a simple buffet service. But for a larger event like a wedding, you'll likely need cutlery, table linens, a full waiter service and more.
Simply select the level of service you're looking for from our checklist when placing your Bark to help us find local caterers who meet your requirements.

Sample the food in advance
It's often a good idea to sample a few different caterers' food before you hire someone. This gives you a chance to check the quality of their cooking and to experience how the food will be presented.
It's also a great opportunity to meet the chef and determine how flexible they are. Many caterers will be happy to adjust their dishes to your tastes – so don't be afraid to make your feedback heard.
Click the link below to now place your Bark we'll do all the legwork to get you multiple quotes from local caterers fast and free.